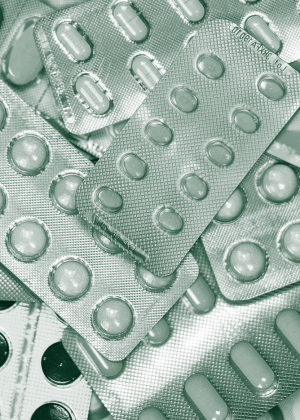 To give a list of orderable products (or drugs, or medicine) at this point would be a restriction and also never up to date.
You tell us your wish and we try to get the desired product. It does not matter whether it is a standard product or something"exotic". We will do our best for you.
Important for our work, however, is to get as much information as possible about what you want. Product name, active ingredients, manufacturer, place/country of manufacture and so on – just let us know the information because this allows a smooth process and thus a fast delivery.
To avoid misunderstandings, we prefer the written form for the first order. A copy of the pharmacy operating license should be sent to us. The following written declaration completes the one-time process: "Any changes concerning the pharmacy operating license will be communicated immediately to Pharma-Import-Export, Stuttgart" with date, pharmacy stamp and signature.
The ordering procedure via telephone has proven to be very effective because we can already collect and provide the first information during the dialog:
We are looking forward to your order!
More detailed information
We are responsible for customs clearance.
A wholesale permit from the competent authority is available.
A return of foreign medicines is not possible.
More than half of the German pharmacies belong to our customers!
Delivery times range from 2 working days to 10 working days, depending on the product and country of origin.
The longer delivery times are due to the fact that products that come from a third country (not EC country) must be cleared.
We will be happy to provide information on the exact delivery dates upon request by telephone.
Shipping is done via the wholesalers listed below, DPD or DHL.
If the value of the goods exceeds 150.- €, the shipment will be made automatically via the parcel service.
WHOLESALE – CHARGEABLE
Sanacorp Asperg €3.50, Sanacorp Ulm €3.50, Anzag Stuttgart €3.50, Anzag Singen €3.50, Fiebig Karlsruhe €3.50, Gehe Stuttgart €1.00, Gehe Weiterstadt €1.00, Phoenix Neuhausen €3.00
If shipping wholesale, the risk of loss is borne by the recipient.
We also offer shipping via DHL Express, Go-Express and DPD.
Please ask for exact costs.
Other rates or delivery options can be requested by calling us.
Pharmacies and pharmaceutical wholesalers are supplied. Veterinarians can also order from us, provided that we have a copy of their certificate from the responsible regional council about running a veterinary pharmacy.
Unfortunately, we are not allowed to supply end consumers.